Disability and Employment: Building an Exceptional Workforce
Title: Disability and Employment: Building an Exceptional Workforce
Speakers: Cynthia Roberts (DARS), Cornelia Gamlem (President, GEMS Group Ltd)
Facilitator: Dr. Joseph Peck
Where: Online – your internet device (Webinar)
Date: Tuesday, June 24, 2014, 9-10 am EST
Duration: 60 minutes
Description: Navigating OFCCP 503/VEVRAA Compliance
Click to download audio replay (MP3)

To download the audio recording:

Windows users: right-click the link above and and select "Save link as"
Mac users: control-click on the link above and select "Save As"
This webinar was made possible through the generous support of the Piedmont Workforce Network in partnership with:

Virginia Department for Aging and Rehabilitative Services (DARS)
Germanna Community College Center for Workforce and community Education
Culpeper Chamber of Commerce
The Department of Labor's Office of Federal Contract Compliance Programs (OFCCP) has issued new regulations relating to affirmative action for protected veterans and individuals with disabilities which have changed significantly and strengthen the effectiveness of affirmative action programs for these groups. The new regulations became effective March 24, 2014. After that date, all new affirmative action plans must comply. The new regulations broaden affirmative action coverage and add new requirements.
If you are a federal government contractor, are you ready for the changes? What have you done so far to prepare and what must you do going forward?
This presentation will focus on what these and other changes, what they mean for federal contractors and best practices for complying with the new rules. It will explore what OFCCP expects with respect to outreach and recruitment of individuals with disabilities and protected veterans – the action in your affirmative action programs. It will review a number of critical factors, including:
what must be done, and when, to help contractors establish a timeline for implementation
a review of necessary forms, internal and external notices, clauses and taglines, and record-keeping changes
system changes, key staff involved in these changes, and guidance for making these changes
who else in the organization needs to be involved – e.g. procurement to assure the necessary EEO clause in included in contracts/subcontracts and recruiting to assure outreach efforts are in place
a process for preparing for the changes
on-going responsibilities to assure affirmative action compliance
Learning objectives
Understand obligations under DOL's new affirmative action regulations for individuals with disabilities and protected veterans
Develop a strategy for implementation
Design an internal audit process to assure continued compliance
THIS PROGRAM HAS BEEN AWARDED HRCI RECERTIFICATION CREDIT.

To receive HRCI credit, you must:

Currently be PHR or SPHR certified,
Watch the entire webinar, and

More more information, please contact Kim Rodenberg (540-322-5767) at Germanna Community College.


——————————
Speaker Bios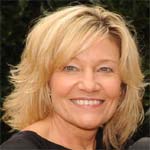 Cindy Roberts, known for her high energy and innovative thinking, is a seasoned veteran of DARS. She attended Mary Baldwin College and Old Dominion University. Her educational background is in the area of psychology and marketing. She worked as a placement counselor for many years before assuming the position of Business Development Manager. Ms. Roberts is well connected in the business and economic development community and is always seeking to build upon relationships with our partner agencies, as well as our Employment Service Agencies. Never meeting a stranger, she has a deep passion for the agency and the consumers we serve. She loves presenting to employer and community groups on DARS and sharing the success stories, as well as the many lives that have been transformed by the agency.
Cindy, also known for her passion of the DARS Unpaid Work Experience, has trained staff and employers across the state. She regularly conducts Disability/Awareness Trainings across her region and is known for making the trainings both entertaining, as well as informative.
She is a member of the Area 4 Workforce Investment Board, VARL Board, Employer Advisory Committee, Aging in Place Roundtable, Business Services Teams in three areas as well as managing 6 Commonwealth Workforce Networks from Winchester to Lynchburg. She has been awarded Virginia Rehabilitation Counseling Associations "Counselor of the Year", Virginia Association of Rehabilitation Leadership's "Emerging Leader" Award and most recently, DARS Northern Virginia's "Most Valuable Player" Award.
———-
Cornelia Gamlem is a long-time member and supporter of SHRM. She co-authored "The Big Book of HR" along with Barbara Mitchell. Cornelia is President of the GEMS Group ltd., a management consulting firm. Prior to starting the GEMS Group in 2000, she served in a senior HR leadership role with CSC. She is a recognized expert in Affirmative Action.
An active volunteer with National SHRM, she has held a number of leadership positions with national SHRM, including serving on its National Board of Directors and chairing its Workplace Diversity Committee which focused on issues related to EEO and Affirmative Action. Her expertise provided her the opportunity to testify before the Equal Employment Opportunity Commission. Cornelia is also co-author of a book on affirmative action, "Roadmap to Success: 5 Steps for Putting Action into your Affirmative Action Plan" which is currently being revised to reflect the new regulations.
Cornelia has addressed local and national industry conferences, been interviewed across the country regarding human resource and business leadership issues, and been quoted in major media publications.